Shackleton's Antarctica, South Georgia & Falklands Explorer (Ocean Endeavour)
Booking Dates
07/01/2023 through 01/05/2024
Travel Dates
07/01/2023 through 01/28/2024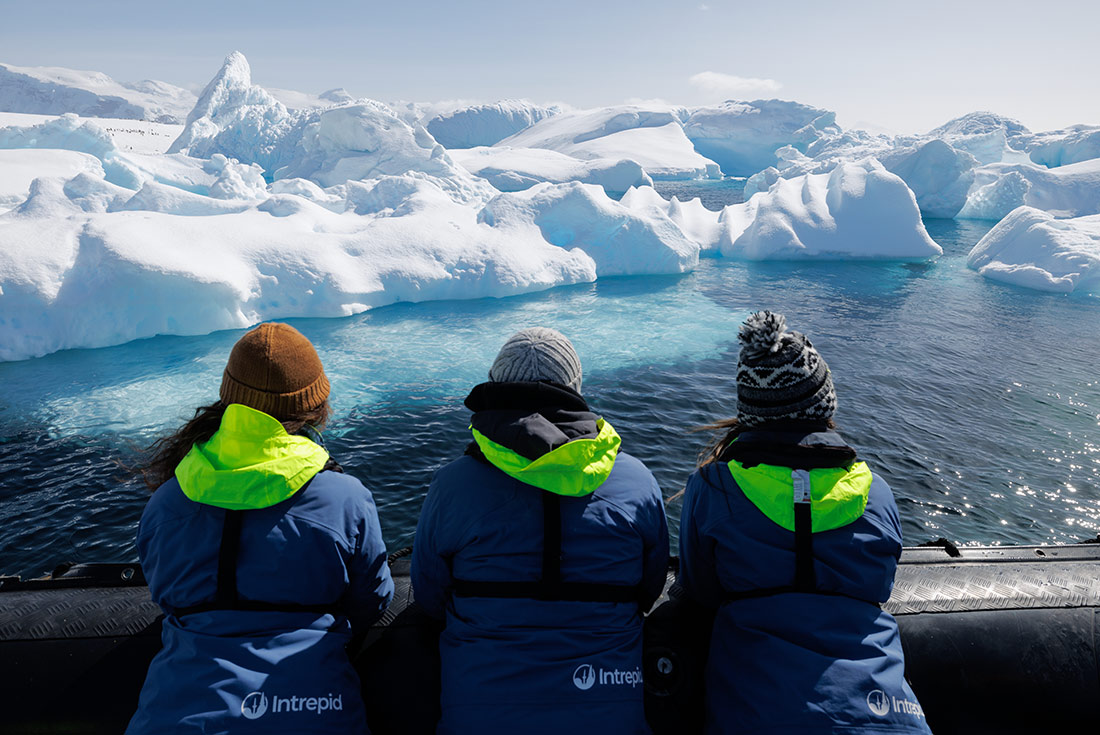 Shackleton's Antarctica, South Georgia & Falklands Explorer (Ocean Endeavour)

Calling all wildlife enthusiasts, history buffs, thrill seekers and photographers – this is the adventure for you. Embark on an epic 21-day journey to discover the wonders of the Antarctic Peninsula, South Georgia and the Falkland Islands. After several days of excursions among the snow and ice of the Antarctic Peninsula and the South Shetland Islands, follow in the footsteps of the heroic polar explorer Sir Ernest Shackleton, tracing his route north via Elephant Island to the rugged archipelago of South Georgia. From legendary historical sites to more than 250,000 king penguins, South Georgia is sure to leave you in awe. To round out the final part of your voyage, the rolling hills and windswept albatross colonies of the Falkland Islands await on your journey home to Ushuaia.

Activities
Highlights
This expedition hits three major Antarctic hotspots – the Antarctic Peninsula, South Georgia and the Falkland Islands – maximising chances of spotting wildlife and exploring diverse polar landscapes.
Discover the penguin colonies, famous sites and glaciers of the Antarctic Peninsula and South Shetland Islands.
Explore Grytviken and Elephant Island, sites written into the legend of Shackleton's historic Antarctic voyage.
In the Falklands, wander the quaint British town of Stanley and explore its charming island farmsteads teeming with nesting seabirds, including numerous albatross and penguin species.
We carbon-offset all our trips, serve only sustainable seafood, avoid single-use plastics and more to help preserve Antarctica (and the world) for future generations.
Retrace the route of the legendary Sir Ernest Shackleton, who led three expeditions to the Antarctic region, and uncover the historical events of his journey.
Customise your trip with a wide range of optional activities on top of regular Zodiac excursions. Explore the water by kayak, sign up for a photography masterclass, rejuvenate with onboard yoga and a massage, take a bracing polar plunge or camp overnight like a true polar explorer.
While most polar expeditions of this kind have a crew-to-passenger ratio of ten, fifteen or twenty to one, Intrepid expeditions on the Ocean Endeavour have an expedition crew member for every eight passengers for a greater personal touch.
| Day | Description | View All |
| --- | --- | --- |
| Day 1 | Ushuaia, Argentina | Details |
| Day 2 | Embarkation in Ushuaia | Details |
| Day 3-4 | At Sea, Drake Passage | Details |
| Day 5-7 | South Shetland Islands & Antarctic Peninsula | Details |
| Day 8 | Elephant Island | Details |
| Day 9-10 | At Sea | Details |
| Day 11-14 | South Georgia | Details |
| Day 15-16 | At Sea | Details |
| Day 17-18 | Falkland Islands | Details |
| Day 19-20 | At Sea | Details |
| Day 21 | Disembarkation in Ushuaia, Argentina | Details |